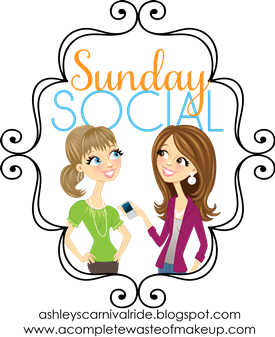 1.
What is something you've always wanted to do but are afraid of?
Compete in a figure competition. I really like to work out, but I have a really hard time sticking to a really strict diet.
2. Where do you see yourself in five years?
In 5 years, I will be 34 and I hope that we will have 1, or 2, or 3 little ones running around in a house with a big back yard. Hopefully I'll be working as an SLP part-time/ full-time and Tate will have a job he loves as well.
3. What are you looking forward to before the end of 2013?
There are a few exciting things coming up....including football season! We live and breathe football, so I'm ready for the season to start!
4. What are your hopes for your blog?
I've had the goal to grow my blog, but in all honestly, I would be happy to just continue writing about my everyday life. I love that there are people who are out there who are interested in my little life and will help me grow this piece of the interwebz.
5. Do you always see yourself living in your current town/city?
No, no, no! Charleston has never been the permanent plan. Tate has been here for 8 years and I have been here for 3, but I'm itching to try out some other cities and towns. I miss the coast and being close to all our family and good friends. It will be interesting to see where we end up!
6. What is your morning routine?
Hit snooze 2-3x, get out of get brush teeth and put in contacts, throw on some gym clothes, and pack my meals for the day. Next I put everything I need for the day in my gym bag, do a little web surfing while I drink some coffee and am out the door to the gym at 5:40. I workout from about 6-7, then get ready for the day in the sweet (not!) locker room at the gym and am at work by 7:45.